Our Keto Superbowl Recipe Round Up is here just in time for the big day! All of these crowd-pleasing recipes are keto, grain-free, gluten-free, and delicious! Check them out and hopefully you'll find new favorites!
It's Game Time!
Just in time for the big game - we have pulled together our favorite Keto Superbowl Recipes that are both delicious and low-carb! We can't wait for you to try them!
These Keto Cheese Sticks only take 20 minutes to make and are the perfect appetizer! They are crispy on the outside with melty cheese on the inside. Get the recipe here.
These Sticky Keto Chicken Wings are out of this world! You have never tried anything like these wings before. They are spicy, tangy, and finger-licking good! Get the recipe here.
Keto Deviled Eggs are so easy to make and feed a large crowd! We have given these deviled eggs a delicious twist with fresh lump crab and fried shallots. Get the recipe here.
Packed with Italian meats, cheeses, and spices, these Keto Calzones are a meal in themselves. There are also super easy to make and you can mix and match your favorite fillings. Get the recipe here.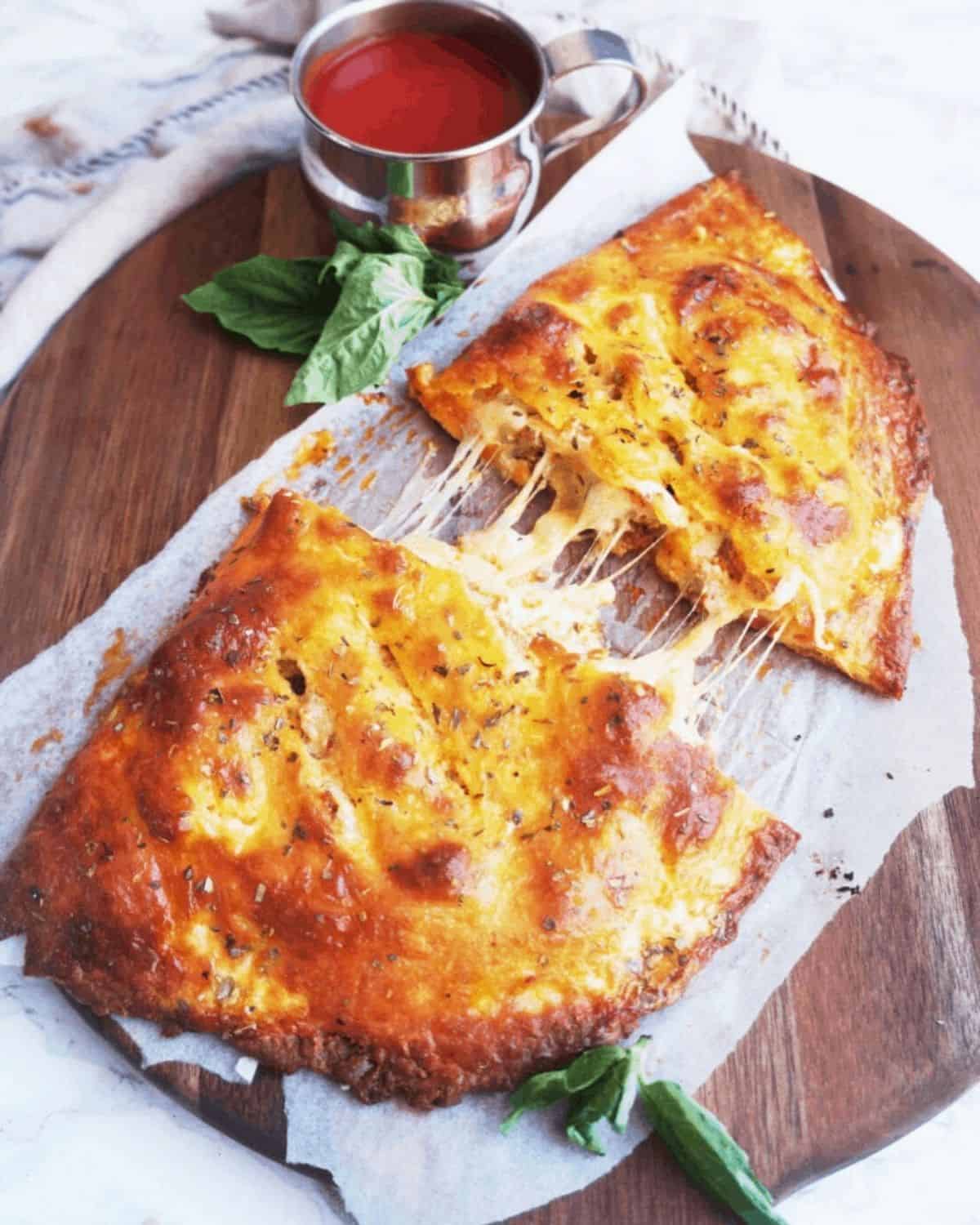 Our Keto Soft Pretzels rival any standard carb-filled pretzel in terms of softness and chewiness. Pair these with your choice of Creamy Cheese Dip or Mustard Butter or both! Get the recipe here.
Say hello to your new favorite Keto Chicken Wings! You won't believe how tasty these keto chicken wings are. Instead of traditional buffalo sauce, we use Old Bay seasoning to add so much incredible flavor! Get the recipe here.
These Keto Zucchini Fries are super simple and so so good. The texture couldn't be any better and they are sure to be a crowdpleaser. Get the recipe here.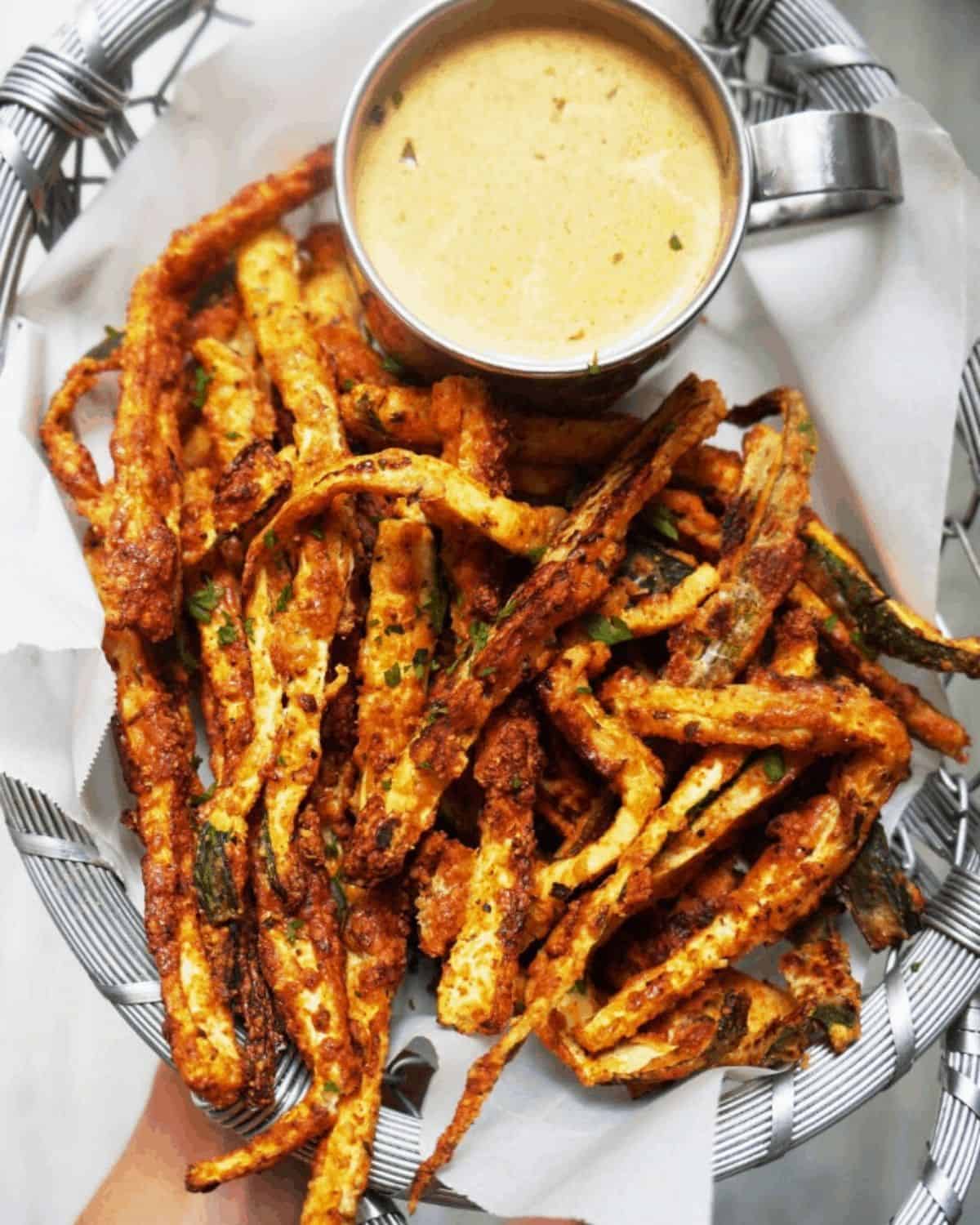 Our Keto Chicken Fingers with Bang Bang Sauce are crunchy, tender, juicy, spicy, a little sweet, and overall delicious. Make big batch for gameday! Get the recipe here.
This keto cheese bread recipe – Focaccio di Recco – is hot, crispy, gooey, and a seriously indulgent treat. This appetizer is made to share and you can serve it right from the skillet. Get the recipe here.
Our Keto Chili is delicious, hearty, and perfect for gameday! Our version is bean-free and completely satisfying – especially with some low-carb biscuits. Get the recipe here.
Keto Fried Chicken is the best! It is a classic comfort food that is easy to make and delicious. Our version is crispy, juicy, and completely satisfying. Get the recipe here.
This Keto Philly Cheesesteak Pizza combines low-carb fathead crust with your favorite sandwich to make the best pizza ever! It's easy to make and tastes delicious. Get the recipe here.
Make Sure To Save This Post or Share It!